Revolutionise Your Kitchen
with Thermomix®

The Ultimate Kitchen Robot
Transform the Way You Cook at Home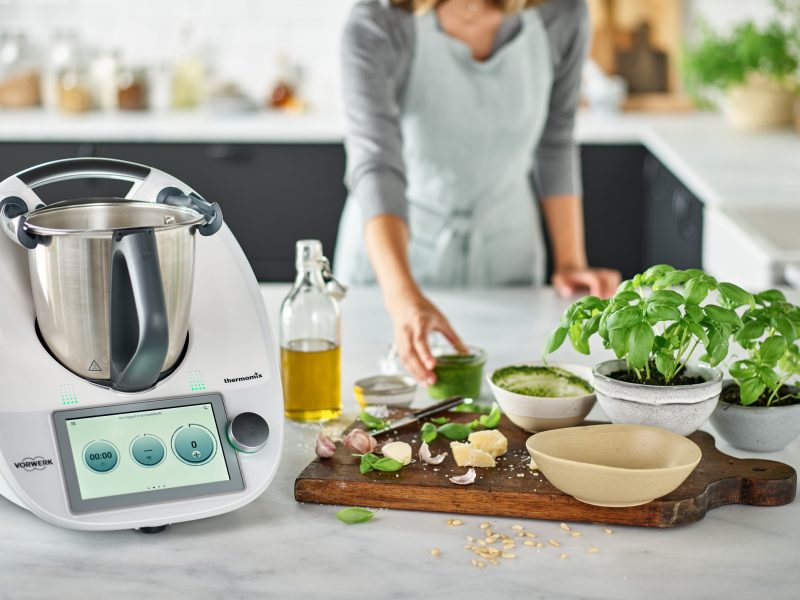 Effortless Cooking Mastery
Bid farewell to time-consuming meal preparations. Our ultimate kitchen robot – Thermomix® TM6 saves you valuable time and money by optimising ingredient usage and reducing food waste, without compromising on the rich flavours that make your meals exceptional.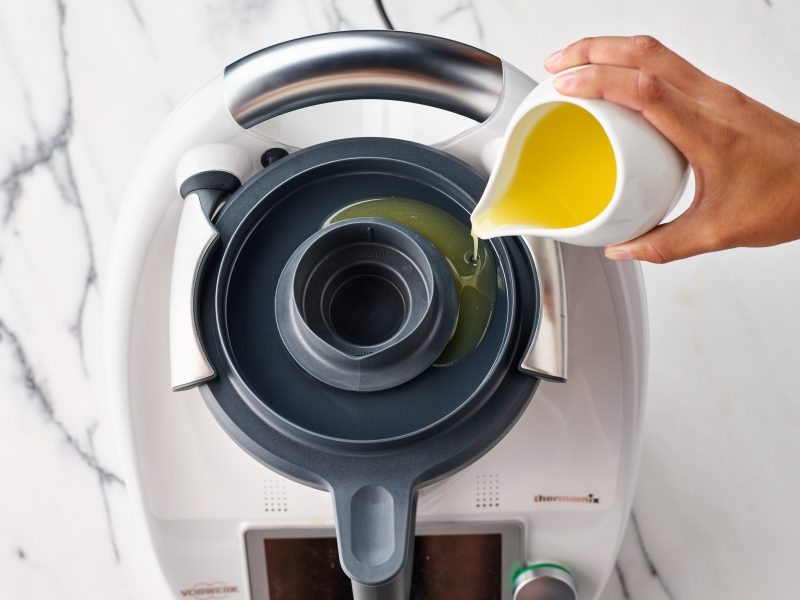 Experience Culinary Brilliance
With Thermomix® TM6, your culinary aspirations know no bounds. It replaces over 20 kitchen appliances, streamlining your cooking space and empowering you to create extraordinary dishes with ease.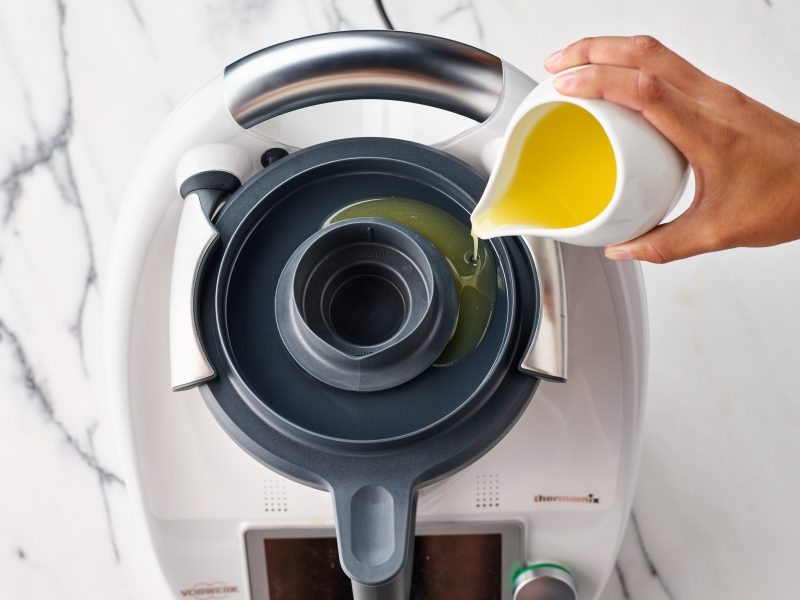 Thermomix® takes care of the chopping, mixing and cooking so that you have more time for family and friends.

Smart at heart – packed with innovative technology, the new Thermomix® makes it easier than ever to prepare delicious dishes.
Discover new ideas and mouth-watering recipes every day in the world's largest digital guided cookbook.

The ultimate kitchen robot – Thermomix® guides you through each recipe step by step, guaranteeing great results every time you cook.

Unleash your creativity in the kitchen – with over 20 different functions including browning, slow cooking and fermenting.
What's New at Thermomix®?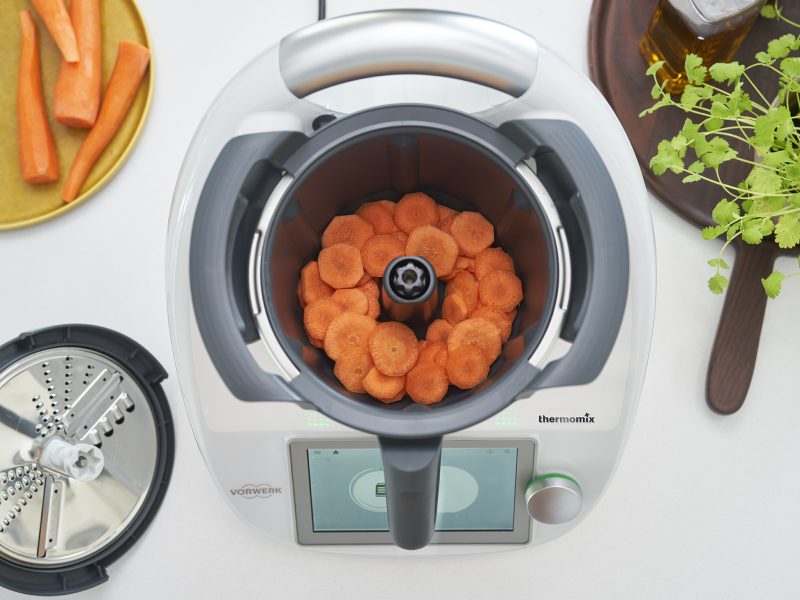 Newest Family Member - The Thermomix® Cutter
Our ingenious new accessory for the Thermomix® TM6 and TM5 is a market first. It offers four different cutting functions from a single disc thanks to the disc's two-sided cutting surfaces and the bi-directional rotation of the Thermomix® kitchen appliance. 
Whether you want to create pizza toppings, fruit platters, gratins, or other dishes, the Thermomix® Cutter allows you to do so quickly, effortlessly, and with precise results.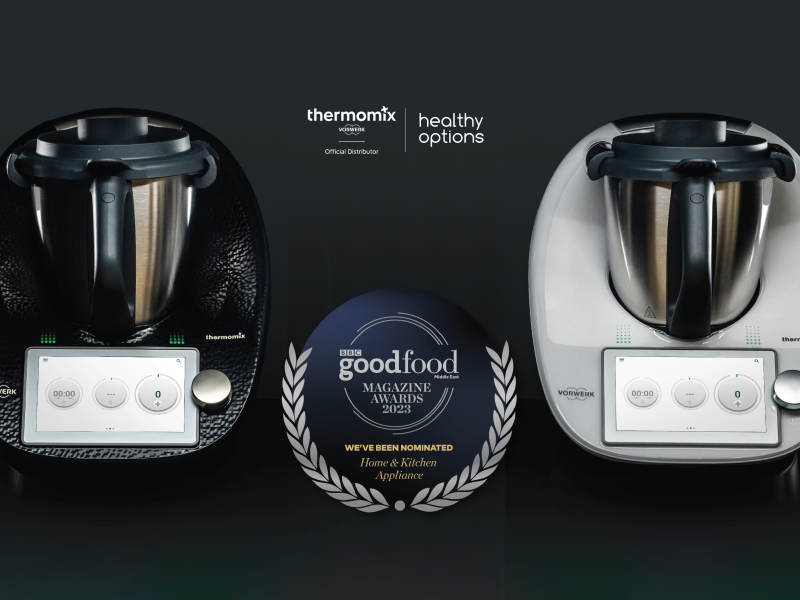 We are thrilled to announce that Thermomix® has once again been nominated for the prestigious 'Best Home & Kitchen Appliance Award' by none other than the esteemed BBC Good Food Middle East Magazine.
Share your love for our ultimate kitchen robot Thermomix® TM6 with your friends, family, and fellow foodies and let's spread the word about the incredible experiences our appliance brings to your kitchen.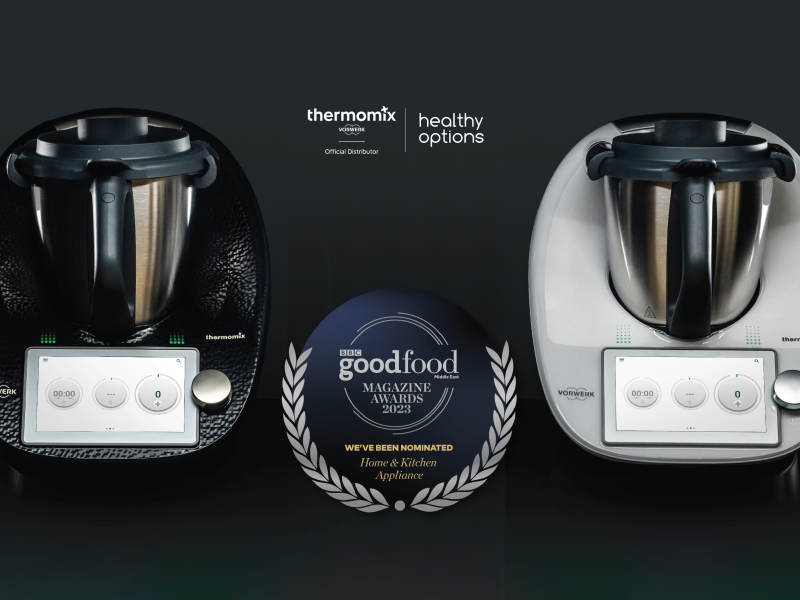 Unveiling Voices of Satisfaction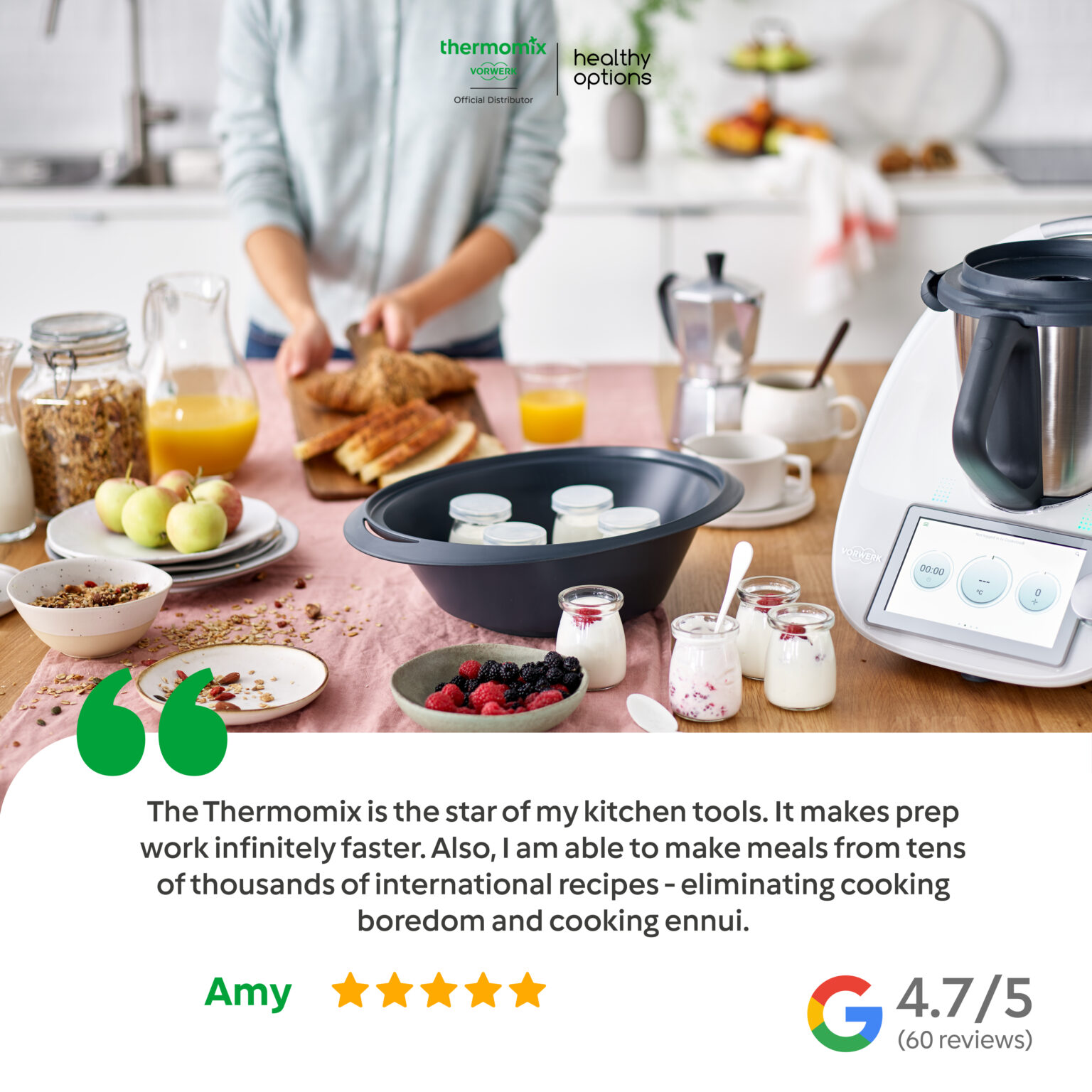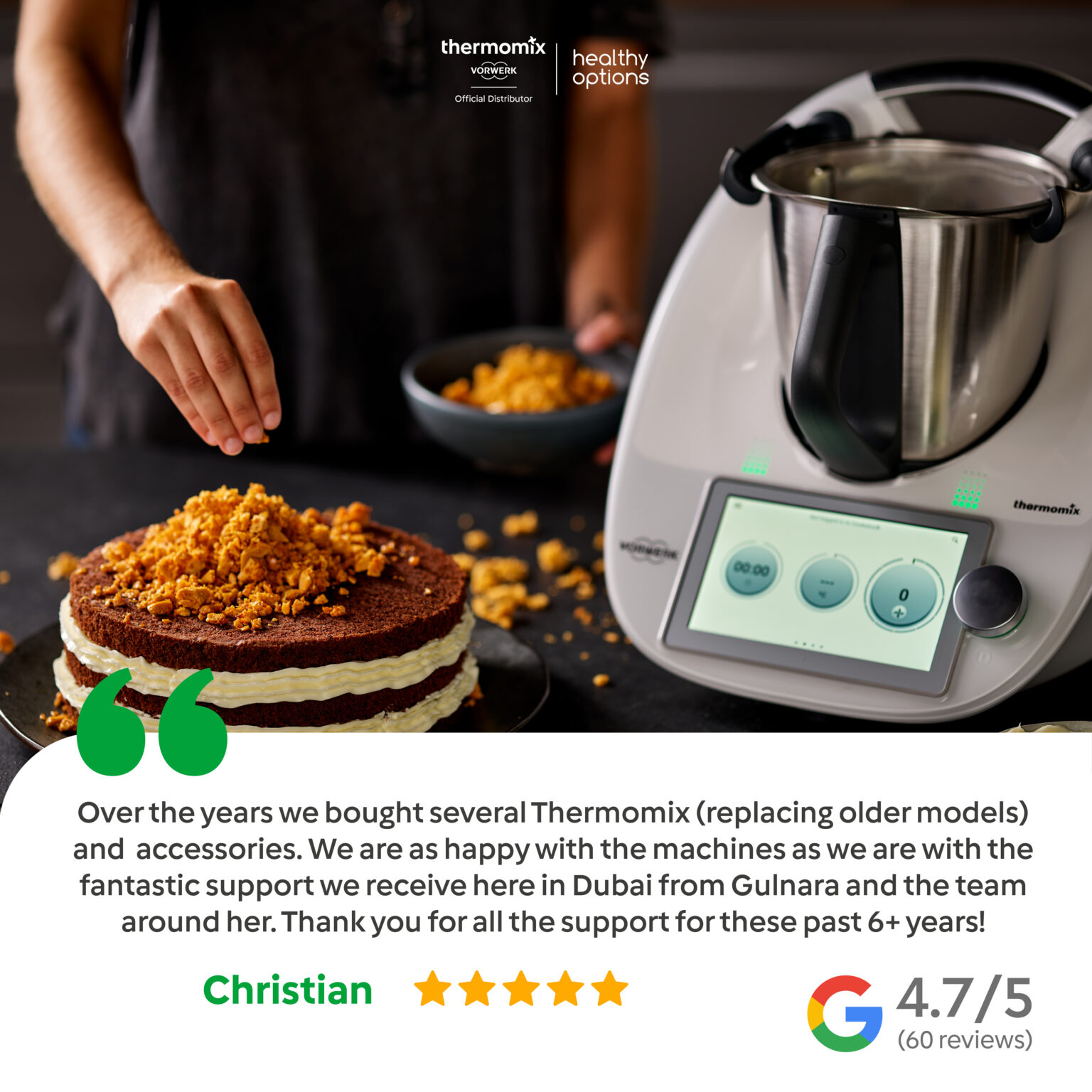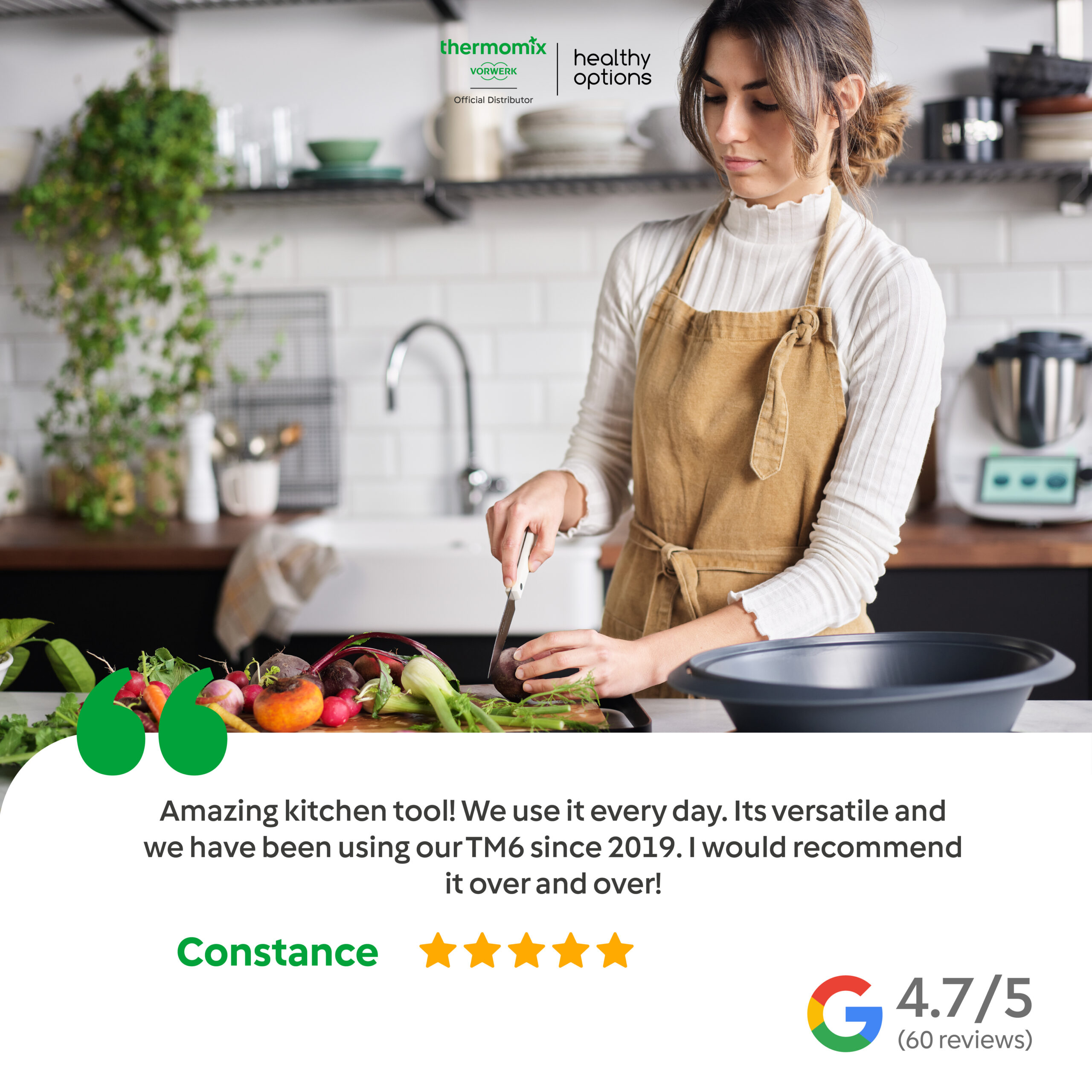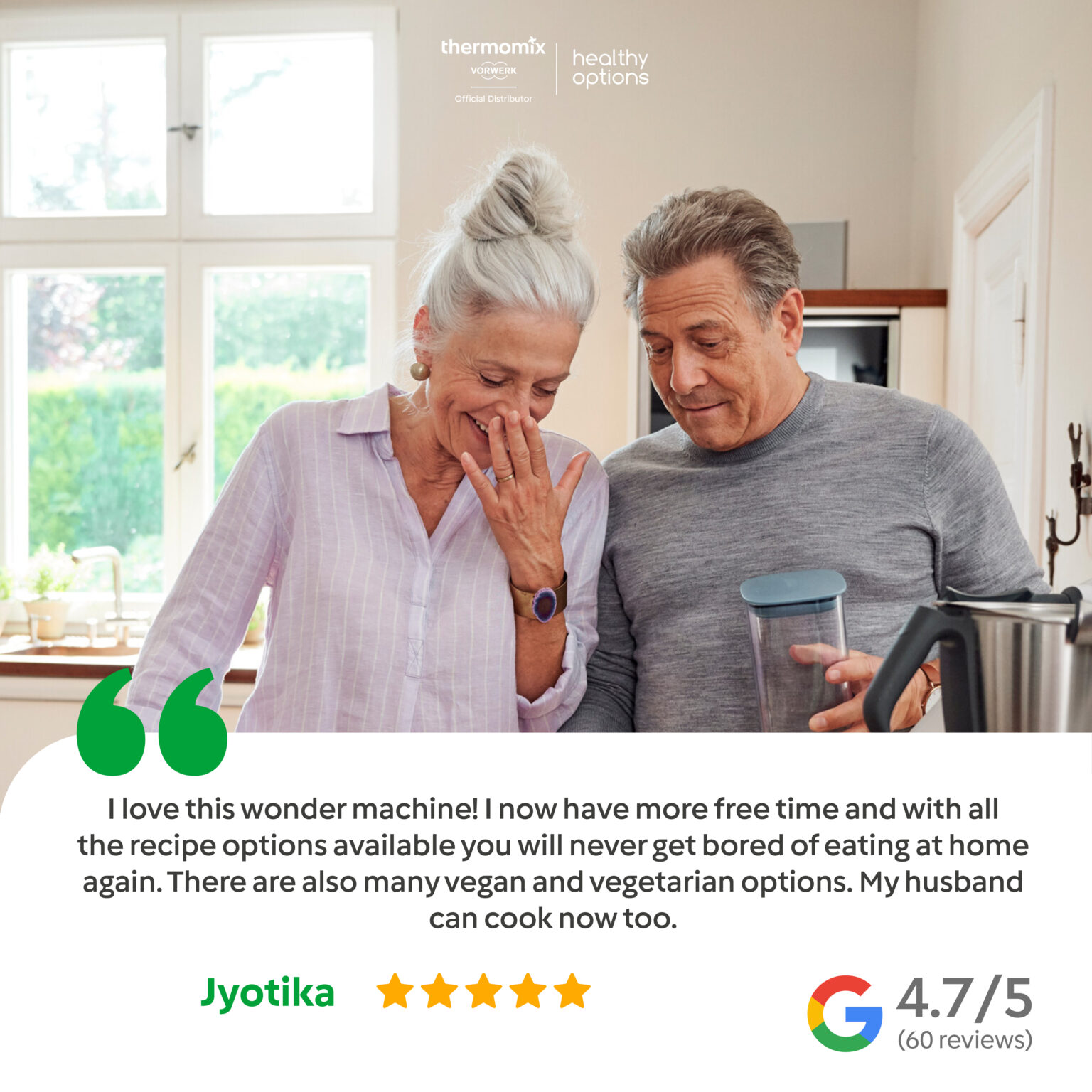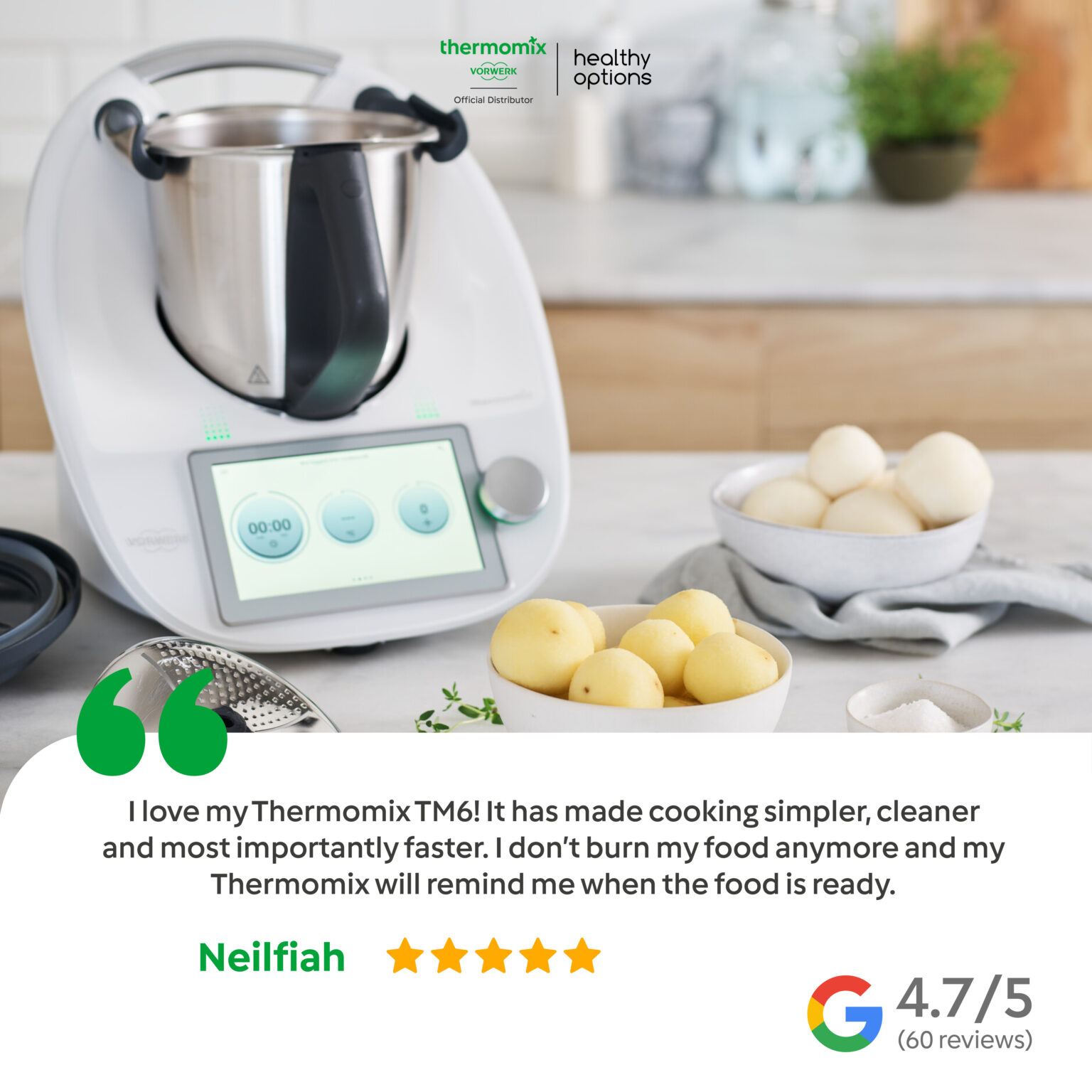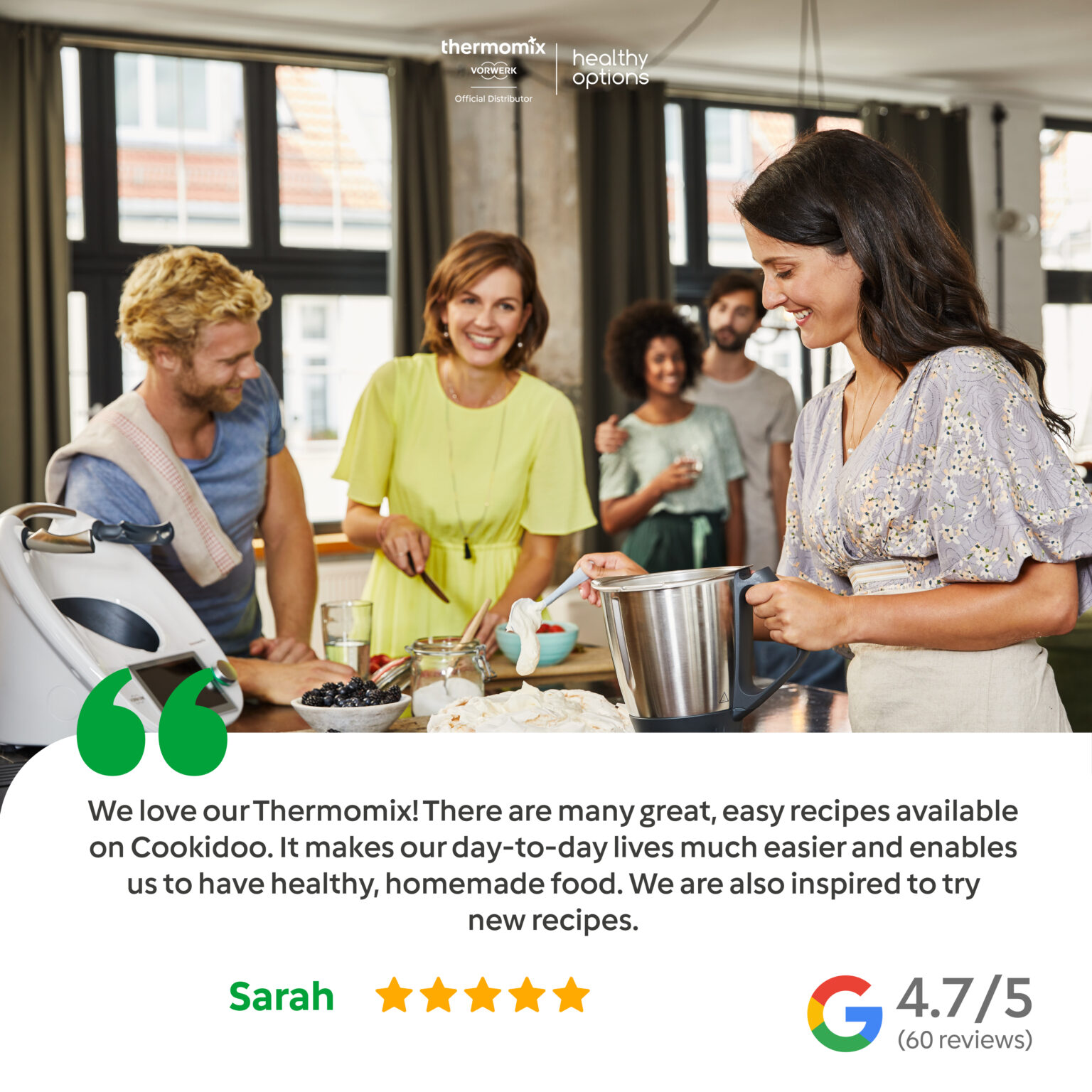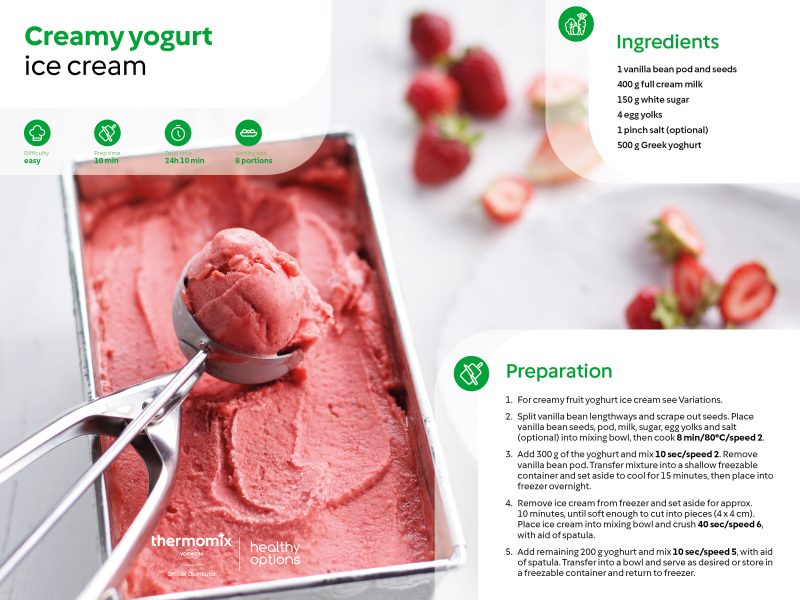 Explore Our Culinary Adventures
Our blog has officially launched, and we invite you to join our culinary community.
Join us on our blog and be a part of something truly delicious. We can't wait to see what you bring to the table and how your culinary contributions will inspire food enthusiasts around the world.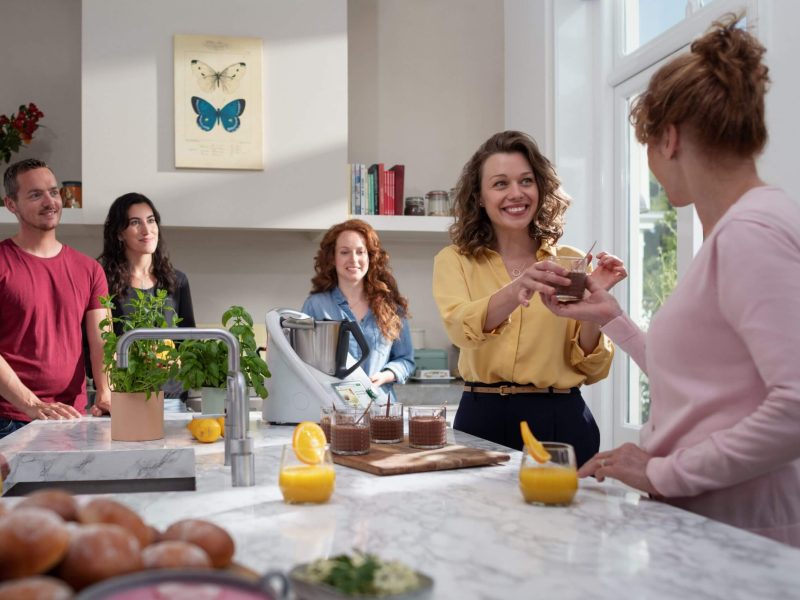 Become a Member of the Thermomix® Family
Join our Thermomix® team and discover the advantages of working independently promoting this innovative, multi-functional kitchen appliance, which is used and loved by so many people all over the world. Introduce people to a healthier, more enjoyable lifestyle and make friends for life!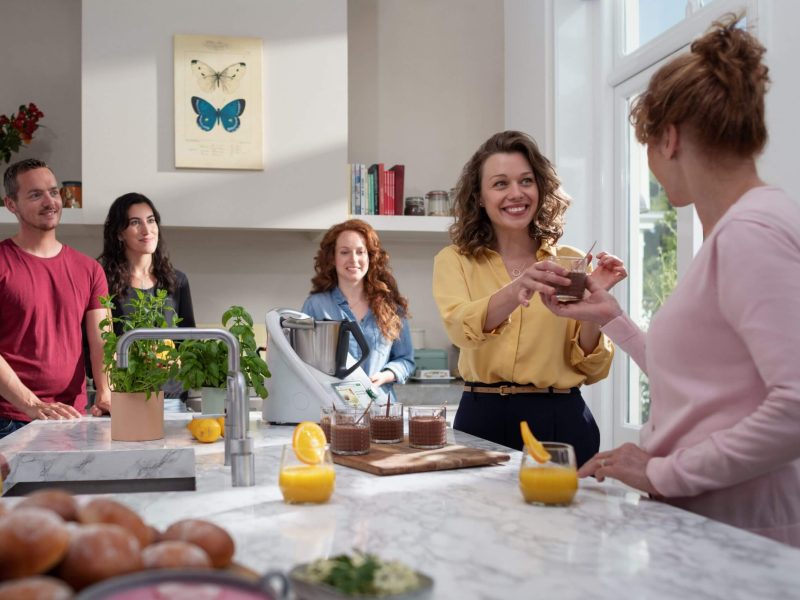 Schedule a personalised demonstration to explore the incredible capabilities of our ultimate kitchen robot.

Discover how Thermomix® TM6 can simplify your cooking, save you time, and elevate your culinary skills. Our expert consultants are ready to guide you through a cooking adventure like no other.